January 24th, 2018
Our Patient Appreciation Party will be here soon!
Join us from 3:10 - 5:10 PM on Sunday, February 11, 2018 at SportONE Parkview Icehouse for our annual Patient Appreciation Party! There will be ice skating, bouncy houses, prizes and more! Patients can bring friends to earn extra points on their Rewards Card.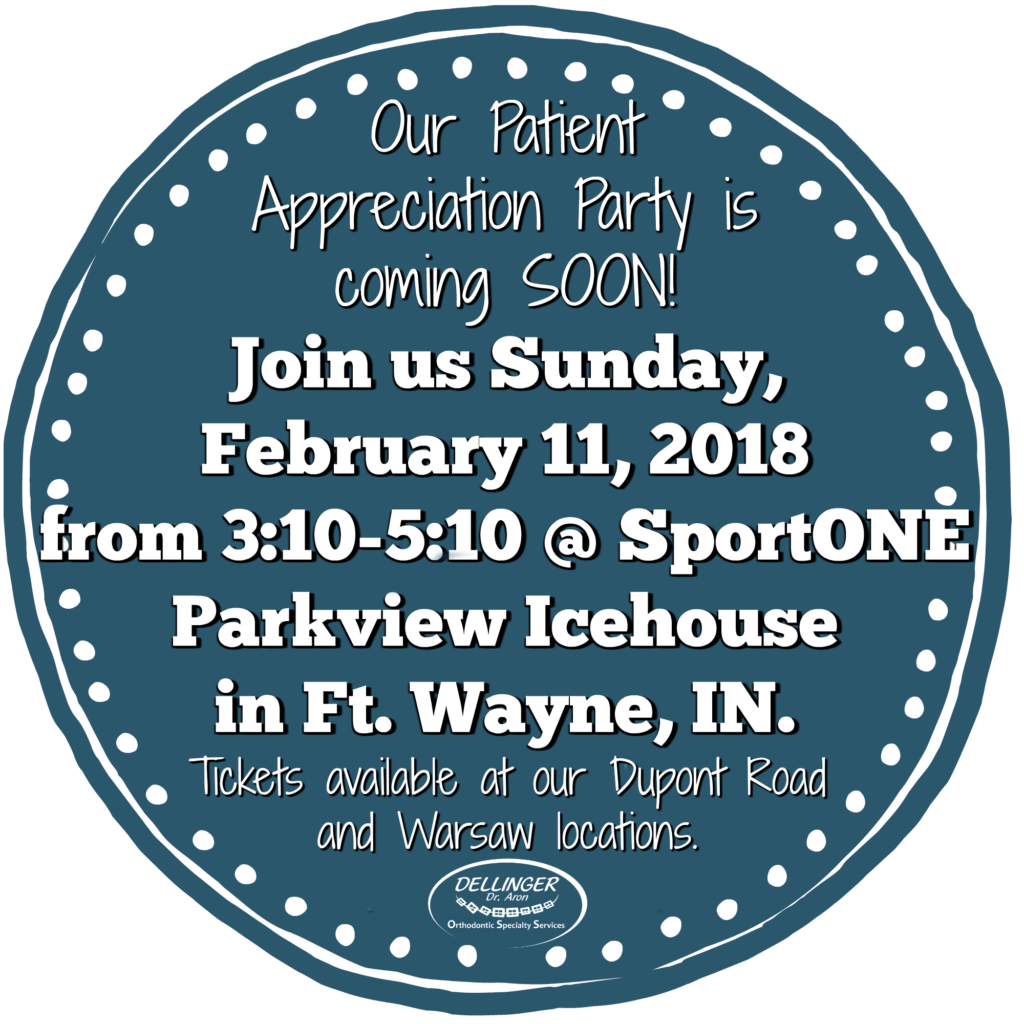 Tickets are still available at both our Dupont Road and Warsaw locations. This is an event we look forward to each year and we hope to see you there!