October 15th, 2020
One my favorite things about being an orthodontist is the various opportunities for continuing education. Continuing education insures that my professional skills are up to date and keeps me constantly learning and growing. There are several local, regional, national and international professional groups that I am affiliated with, and these groups offer a variety of educational opportunities throughout the year.
I regularly attend monthly meetings of a local dental society in Warsaw, Indiana. I also attend the annual meetings of the Great Lakes Association of Orthodontists [GLAO] and the American Association of Orthodontists [AAO]. These meetings move around the US from year to year and provide an opportunity to meet and study with orthodontists all over the country. I also attend meetings of the World Federation of Orthodontists [WFO] and once every five years there is an International Orthodontic Congress. This year's International Congress was scheduled to be held in Yokohama Japan, but it was canceled due to COVID-19.
I have great relationships with several orthodontic manufacturers with worldwide distribution and they often have meetings outside the US. Forestadent is an international company that manufactures our braces and many of our wires. Each year Forestadent holds a symposium, and the location of that meeting moves all around the world. The 2019 symposium was held in Malaga, Spain.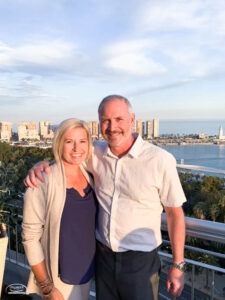 Malaga is located in an area of Spain called Andalucia, specifically a long stretch of shoreline called the Costa Del Sol. This area lies along the southwestern coast of Spain and is just a few short miles above the northern tip of Africa. Morocco is only a 30 minute ferry ride from Port Tarifa, Spain, so it is very easy to travel from the Costa Del Sol area to North Africa and back for a day trip. My wife, Robin, and I were blessed to be able to attend last year's Forestadent Symposium and had a great time touring Spain and North Africa.
We arrived in Malaga three days before the Forestadent Symposium, so there would be time for us to go sight-seeing, and take in the beauty of the Costa Del Sol.
DAY ONE: we did a hike called the Caminito Del Rey  (translated the King's Little Path). This hike was formerly known as the world's deadliest path. It has recently been made safe for tourists and provides some of the loveliest vistas we've ever experienced.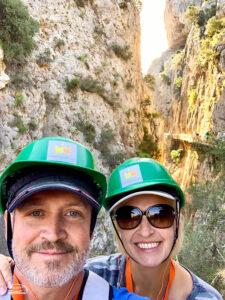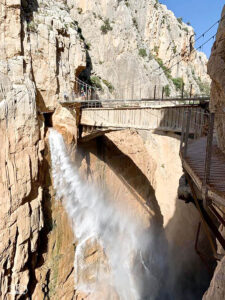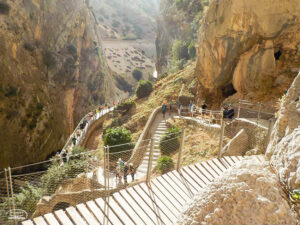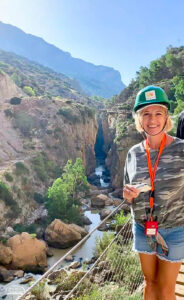 DAY TWO: we took a day trip to Tangier, Morocco. We took a bus from Malaga to Port Tarifa and along the way we got a glimpse of the Rock of Gibralter! Then we ferried over from Tarifa to Tangier and explored the ancient North African city. We saw a place called Hercules Cave.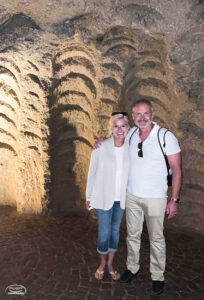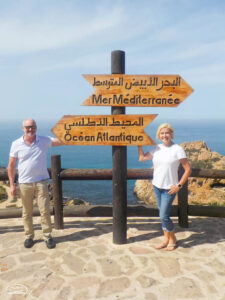 We rode camels along the beach.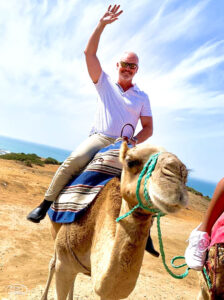 We walked through the Kasbah market place in the ancient "medina" area of the city.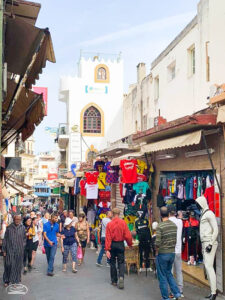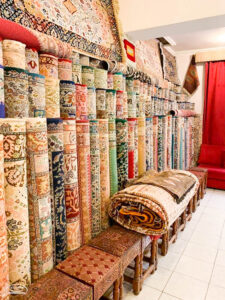 We had lunch in a local restaurant, and we were even entertained by a snake charmer. The snake charmer is an interesting story! We were enjoying lunch and the next thing we knew a basket was set down next to Robin. When the lid came off we quickly realized a LARGE snake was inside and Robin literally jumped out of her seat! It is an experience we will not forget!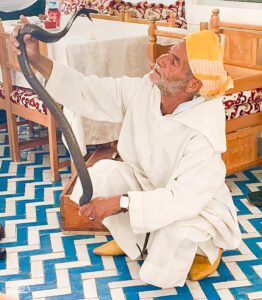 DAY THREE: We stayed in Malaga and explored the lovely city. There is an ancient fortress, and a Moorish castle atop the cliffs of the beautiful coastal city. We climbed on the walls of the fortress and explored the rooms and gardens of the Alcazaba Castle.  These two ancient (10th to 15th century) structures overlook the coast and the beauty of Malaga below.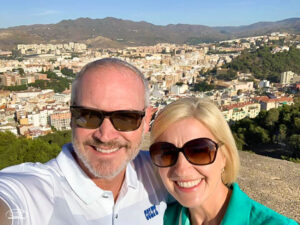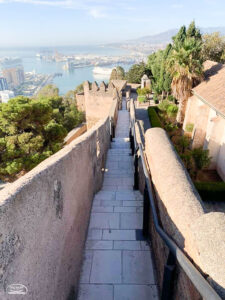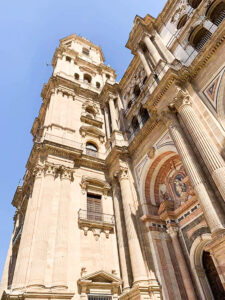 The rest of the trip I spent in lectures and attending the evening dinners and events that Forestadent had planned for the attendees. There were excellent programs of research and clinical technique presented by some of the most famous researchers and clinicians in the world. New technologies and the use of 3D imaging and printing were the major focus of last year's program.
Robin and other spouses of symposium attendees continued to shuttle back and forth from the hotel each day exploring southern Spain. They took a day trip to the Alhambra, one of the world's most beautiful Moorish Palaces.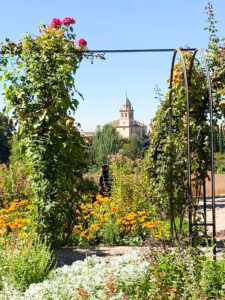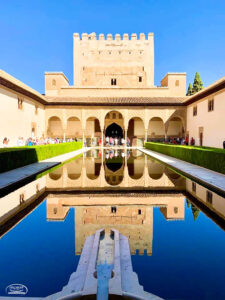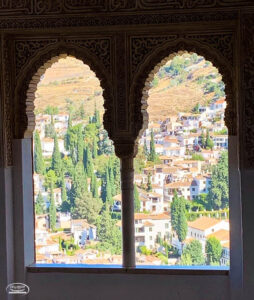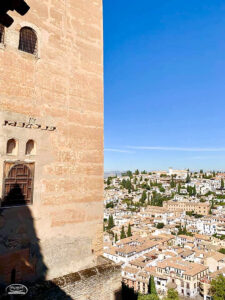 The next day they traveled to the beautiful city of Ronda. Ronda is situated around a mountainous gorge and has views and gardens that are breathtaking.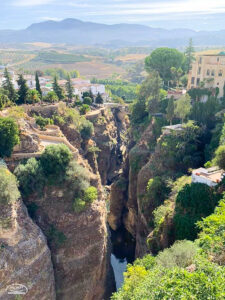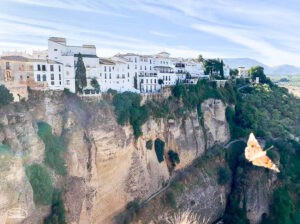 There is a bridge that connects the two sides of the El Tajo Gorge and can be walked easily. This city is one of the most visited sights in all of Andelusia.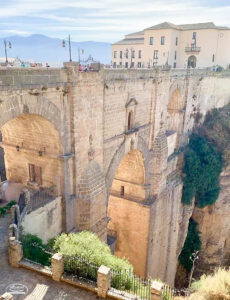 These memories of the people of Spain, the Andelusian food and culture, and time spent learning and growing with friends will always hold a special place in our hearts!